Disease Ecology
After graduating from Indiana University in May 2012, I began a position as Research Associate and Laboratory Manager in Dr. Spencer Hall's lab. Here, I conducted field working in the "Illiana" region between Illinois and Indiana, and sampled lakes for Daphnia dentifera, a small aquatic crustacean. These small creatures can become infected with fungal spores that fill their body cavity. We were interested in the community ecology of disease, as well as the spatial and temporal dynamics of these fungal epidemics.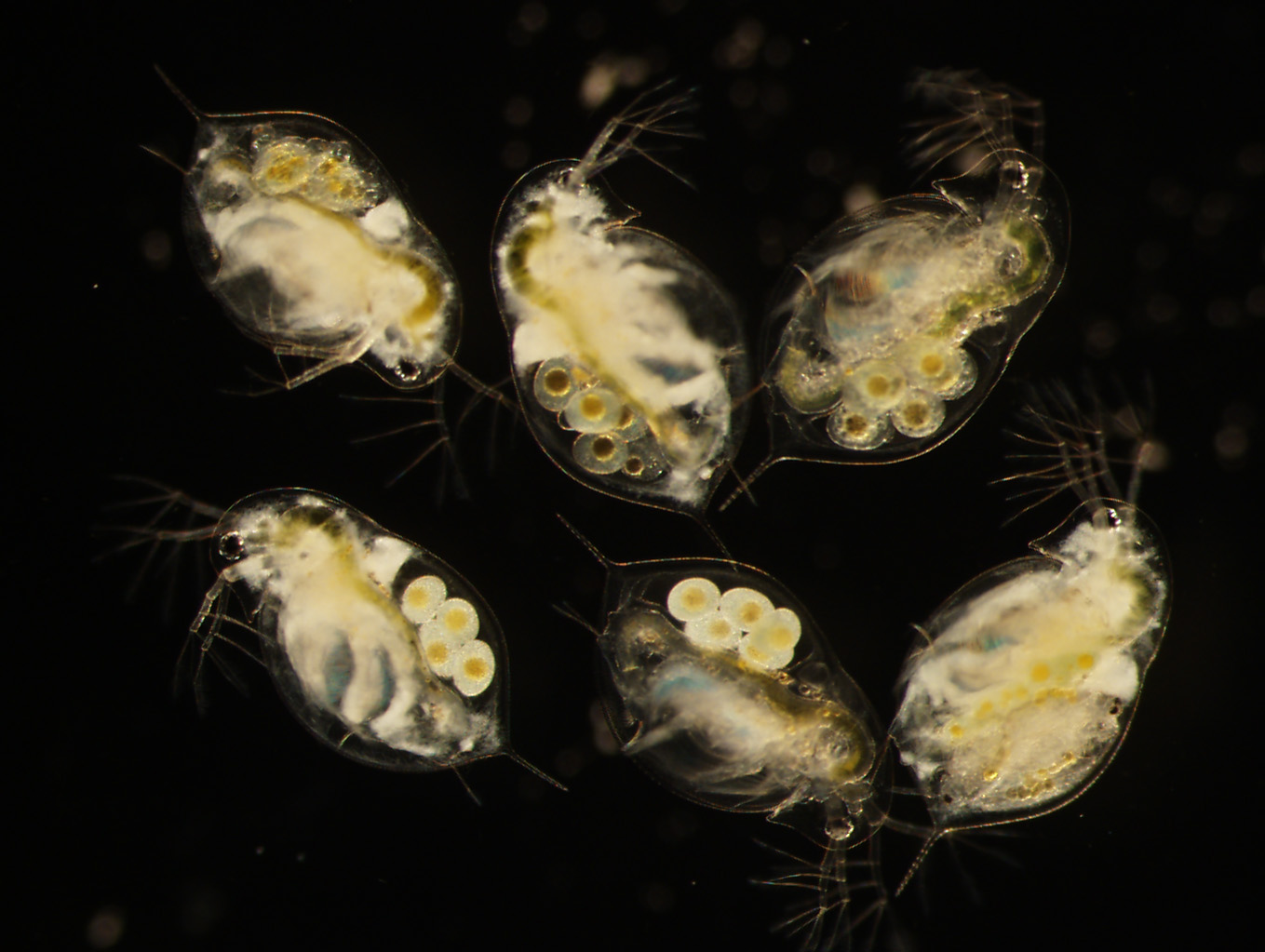 Daphnia dentifera heavily infected with fungal parasite, M. bicuspidata. 
Collecting samples on the Indiana-Illinois border. 
Our field sites in the evening. 
Cricket frogs were everywhere at the field sites. 
Experimental setup with Daphnia dentifera. 
Bundled up for winter field work. 
Collecting samples in University Lake in Bloomington, IN. 
The Hall Lab: Spencer Hall, me, Jessica Hite, Christina Bonini, Paul Orlando, Ross Brimberry, Alex Strauss, and Marta Shockett - circa 2014.